FTase - FPP MAIN INTERACTIONS
Electrostatic and coordination interaction between zinc ion and pyrophosphate oxygens negatively charged.
The pyrophosphate group interacts also with Arg-291B, Lys-294B and Lys-164A.
The FPP aliphatic chain, even if not shown, is placed in FTase hydrophobic pocket, lined by aromatic and aliphatic residues.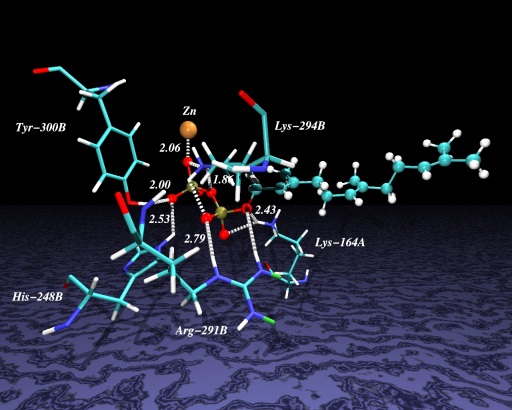 See the FPP disposition in the ternary complex.
See the main interactions between FTase and H-RAS-1 CVLS segment.