FTase - H-RAS-1 (CVLS) MAIN INTERACTIONS
Electrostatic and coordination interaction between zinc ion and C-term carboxyl group.
The N-term ammonic group is inserted in a pocket lined by aromatic residues (Tyr-361B and Trp-106B). Obviously, this interaction is not present in natural complex FTase-H-RAS-1, but it's interesting to perform a comparison with RAS-mimetic inhibitors.
Electrostatic interaction between Lys-164A and carbonyl group.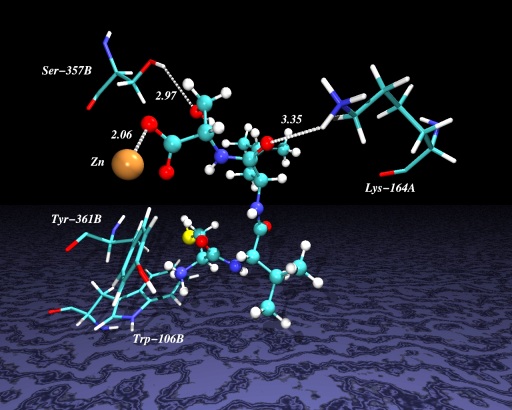 See the H-RAS-1 disposition in the ternary complex.